Dystopian Publishing
An exciting new publishing concern. From the first AI/Human Generated Lifestyle magazine, to 100% organic comics and tabletop role playing games.
Blood Puncher Magazine is a new concept in AI generated content and human design. The writing in Blood Puncher is generated by a GP2 writing app and lightly edited for clarity. It's then designed by humans using only copyright free/royalty free art and photos.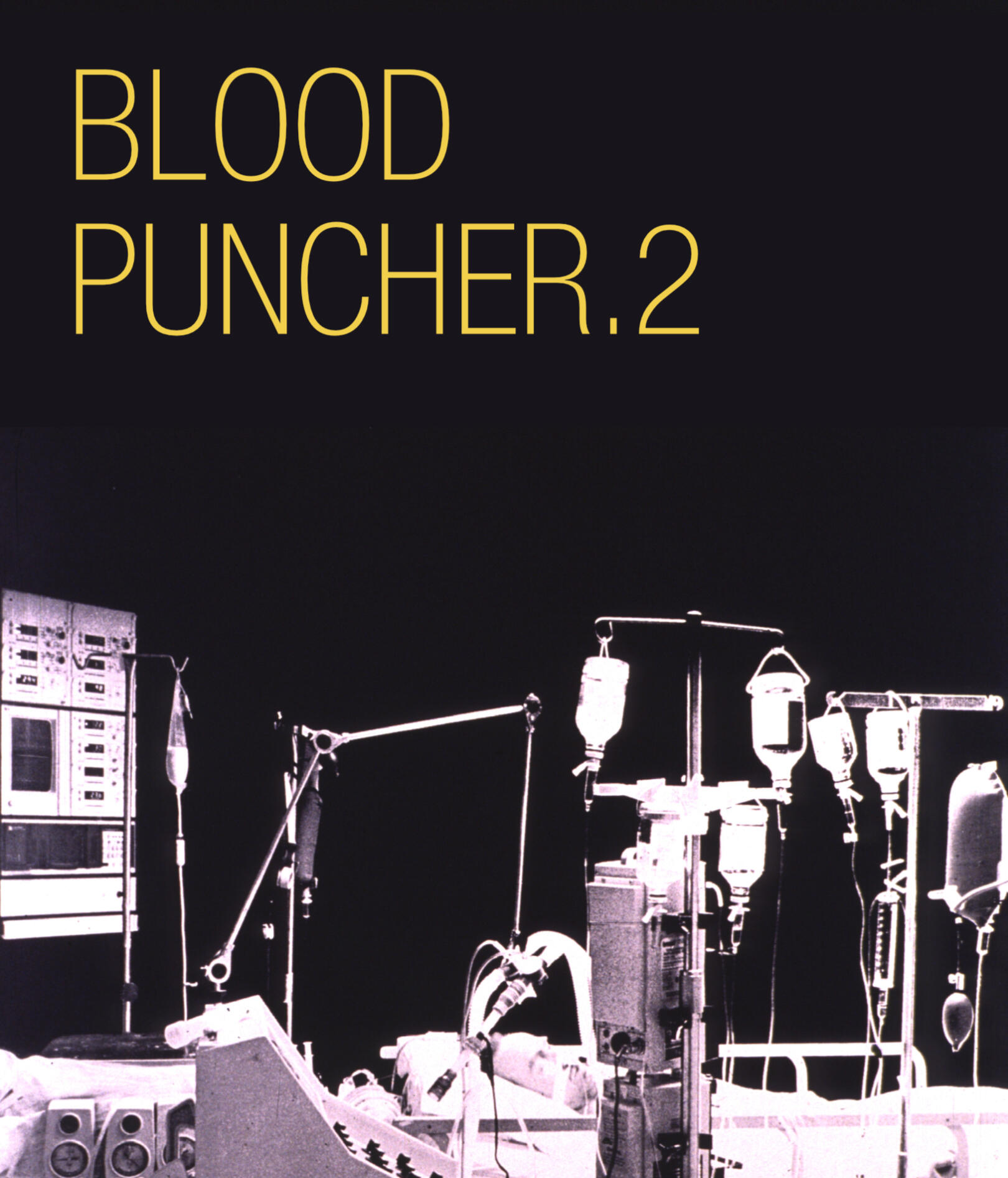 Blood Puncher 2
The very first AI Generated magazine. It contains interviews with a fictional Artist/Ad Person a make believe electronic music pioneer. The unusual falsified story of Dragor elevators and a gross recipe.
Dystopian Games (formerly Cuaronatine) is the Tabletop Roleplaying Game concern of Dystopian Publishing. See our current product line below.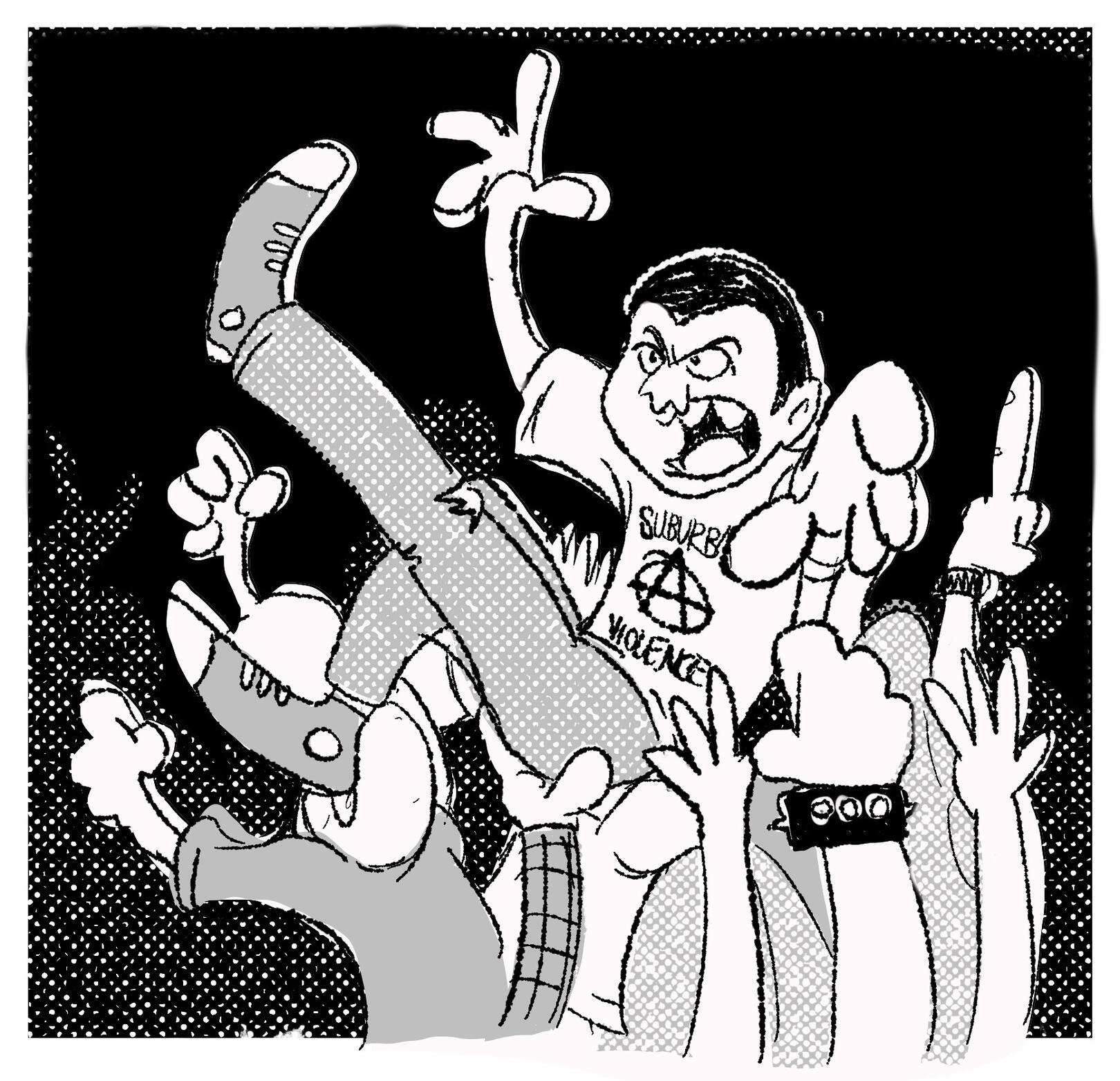 Get in the Van! is a hack for the Troika! game system. Instead of fighting orcs and looting dungeons, you're a punk band in the 198X's and you're going on your first tour! Get ready for mayhem becuase the real riot happens after the show.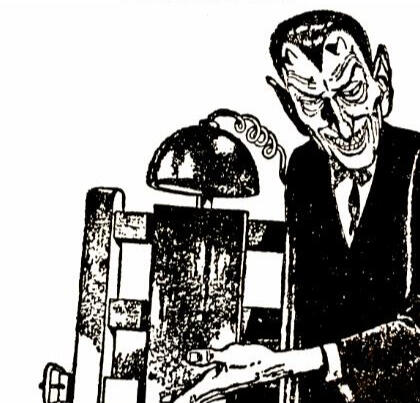 Dead Mall is a Survival Horror TTRPG about urban exploration, breaking and entering and what happens when the local branch of conspicuous consumption collapses in on itself and gets taken over by zombies.

Look for Satanic Panic the first adventure for Dead Mall coming soon!
Ghost Modem Records is an experimental music label with a focus on digital and Mini-Disc releases.
Nuclear Cafe
by Donald Bivones
Pioneering electronic musician and Synthesist, Donald Bivones is re-releasing his back catalog of music exclusively on Ghost Modem. Nuclear Cafe is the first in many of his works to be offered digitally on our bandcamp.
Inoculated City
Inoculated City is a new comic from Artist/Designer/Publisher John Patrick Cooper. It's a story about Humanity's last stand in a megalopolis that seems immune to the toxic atmosphere that mutates the world around them.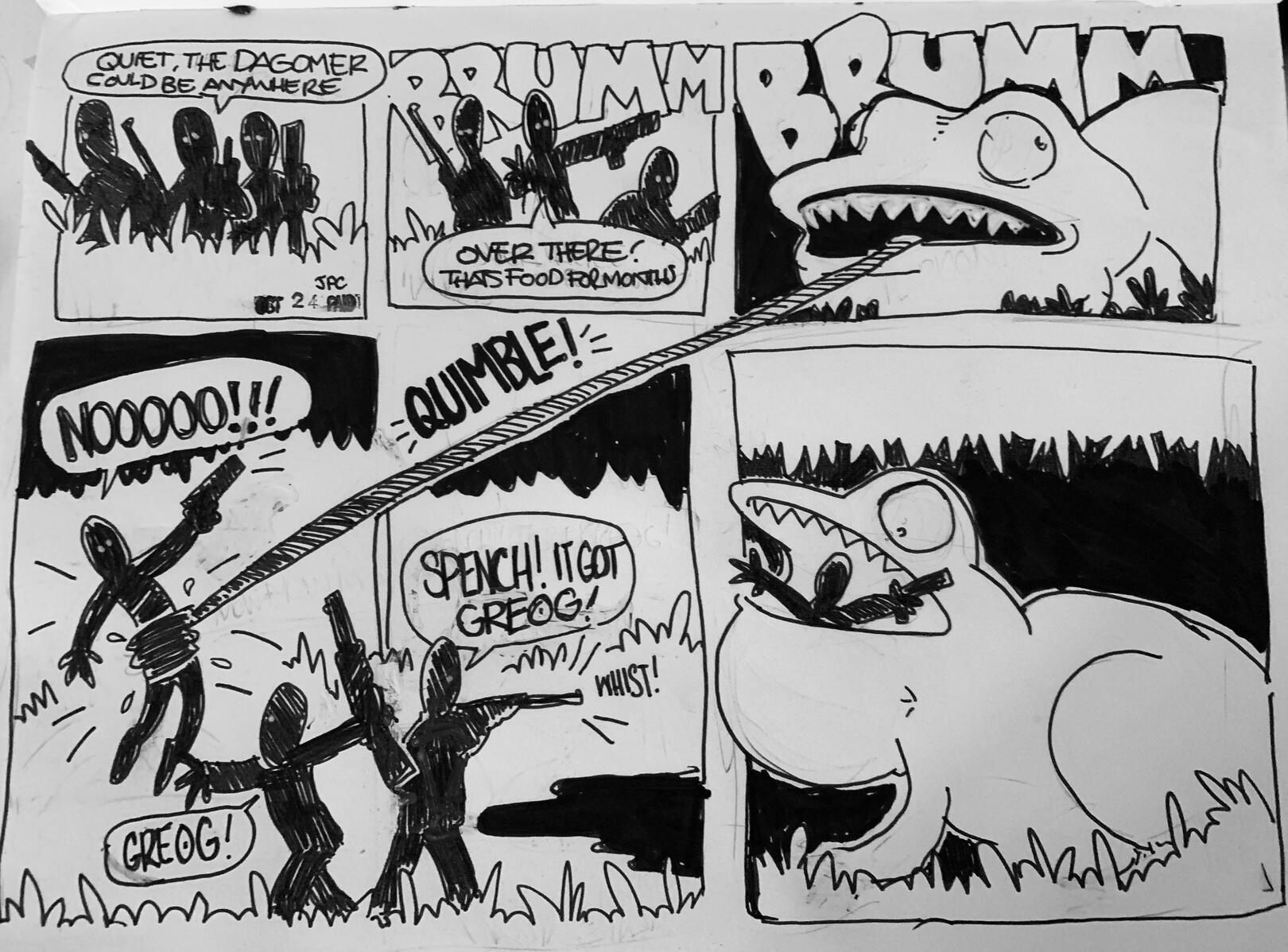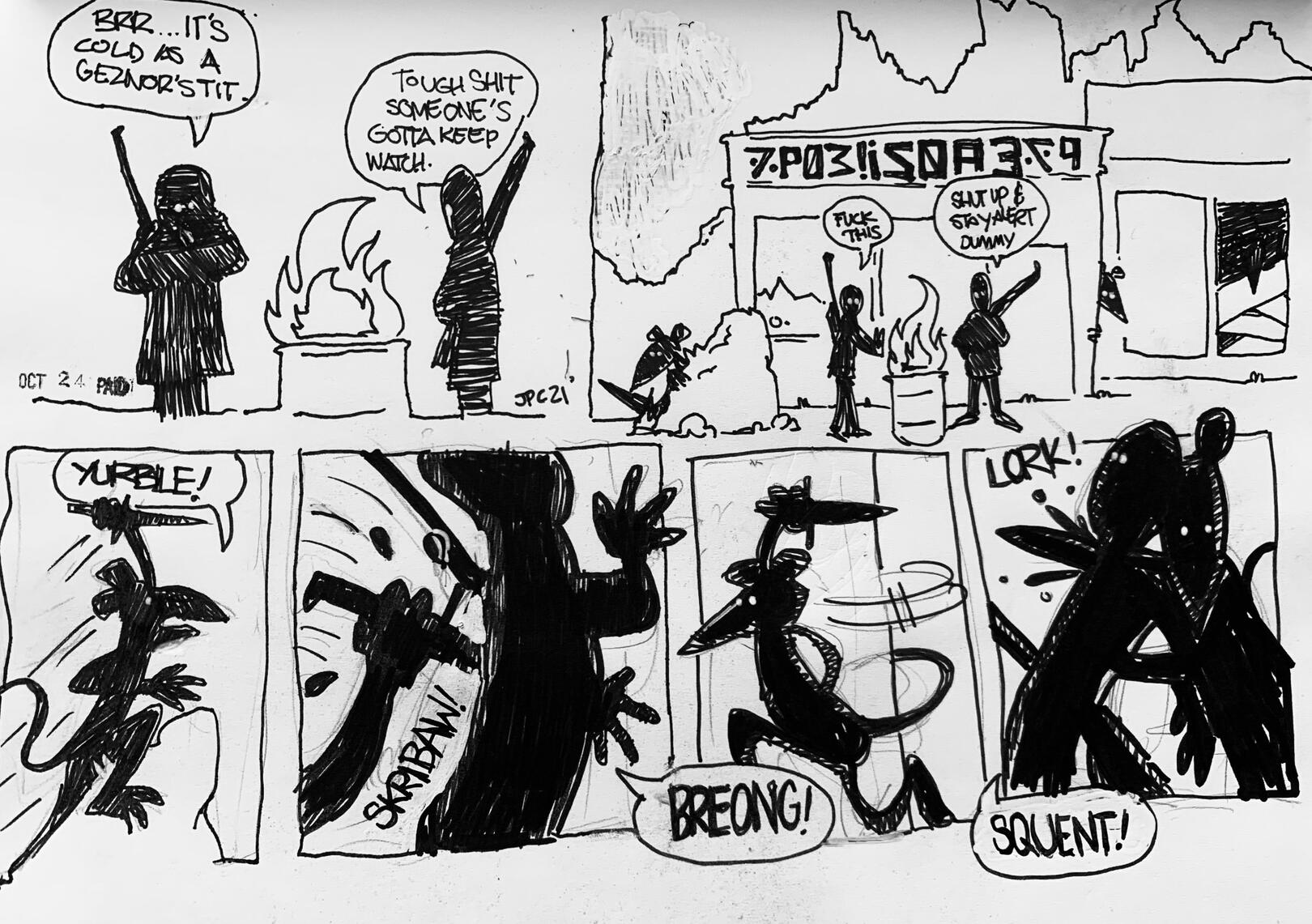 NSoP = No Social on Purpose
NSoP, No Social on Purpose is a new thing we're into. There's no social for any of the Dystopian Publishing family. You're going to have to "dig the crates" if you want to hear more. But we'll keep you posted on those who are carrying the Dystopian torch.
© 2021 Dystopian Publishing / John Patrick Cooper. All rights reserved.